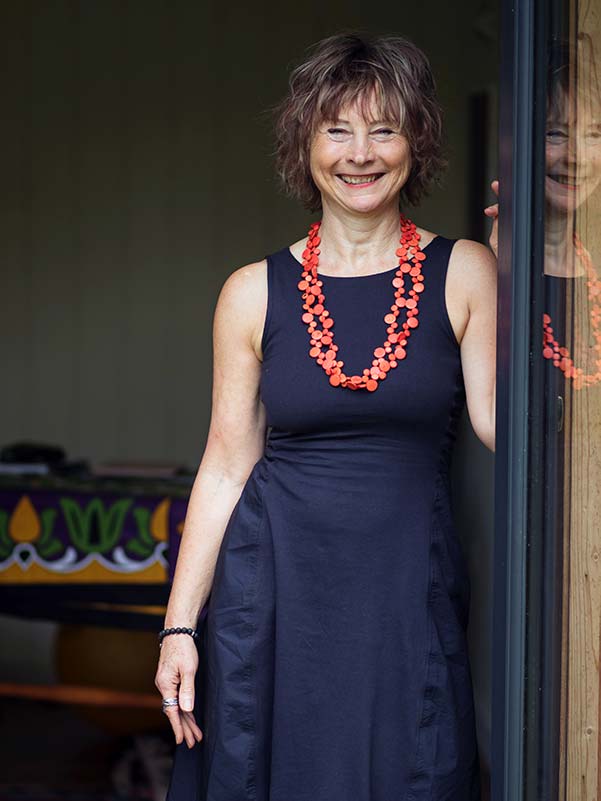 As a fully trained life coach, counsellor and mind-body therapist I know how much of a difference it makes having someone listen, support, and accompany you on your journey as you confront your challenges, fears and help you become best version of yourself. I feel passionate about helping people grow in this way.
At Life Therapy Coaching I provide specialist, personalised coaching and therapy services both online and face-to-face at my welcoming garden studio in Oxfordshire.
I offer a combination of fast-acting and effective mind-body and talking therapies, working with you to find the approach best suited to you. My sessions are a safe and confidential place to talk about and explore your feelings, and work out anything you'd like to change in your life.
Find out more about how I can work with you.
Watch the video with spiritual leader and author; Nicholas David Ngan as he speaks about his experience of Pesso Boyden Therapy in this online testimonial with Deborah. https://youtu.be/q4vUH4za6QA
When I woke up the following day it literally felt like someone had taken my brain out, changed it and then popped it back in again. A friend said to me on Friday, "Wow! You look different, something has changed, what have you done?" And without thinking, what came out…read more →
Deborah has worked with me for approximately 18 months, as my life coach working successfully through a number of personal and work related issues. Deborah's approach is all about making the recipient look at the issues that need to be confronted and then finding ways to help deal with and…read more →
Deborah is intuitive and so skilled at noticing and guiding me through the therapy. She is totally accepting of me and I have been more honest with her than with any other therapist. I can be my real self with her because I trust her."
I was struck by the fact at the beginning of the day I was in a room full of strangers, but the group was wonderfully present and respectful. I can really relate to the woman who at the end of the day said 'what the f**k just happened here?' It…read more →
Deborah has an engaging style and is a great listener she is capable of making you feel relaxed from the first meeting. She has a natural sense of fun and can put across real challenges to your perception of yourself that do affront or offend. Her natural demeanour and style…read more →
Through coaching I began to explore not only work issues, but life issues and function as a person both in work and life. Deborah provided a safe environment to think things through, and make sense of things and be creatively and get 'out of the box'! It has given me…read more →
I felt shy to begin with, but Deborah instantly made me feel at ease. She was such a good listener that I was suddenly pouring my heart out to her and became very emotional in our first session. Deborah was very patient and empathetic and helped me to work through…read more →
I can honestly say that the coaching I have had with Deborah has had a significant impact on my effectiveness at work and my satisfaction with life in general. I would recommend coaching as a powerful learning method and management tool and I would endorse Deborah as an excellent coach.
I cannot do justice to this amazing therapy. If you are looking for a highly effective, efficient way to deal with childhood issues and to find the freedom to be happy and healthy emotionally, this is up there with the best therapies available. Now I have cut my hair and…read more →
Deborah has been incredible at helping me deal with the loss of an important family member to which I was very close. Subsequently she has been invaluable at helping me prepare for and manage complex and sensitive family conversations and behaviour patterns. I would not be the strong person I…read more →
With a history of physical and emotional trauma, I had previously undertaken psychotherapy and was drawn to this method of processing trauma when reading 'The Body Keeps The Score'. Deborah made me feel at ease immediately and, even though separated via Zoom, I felt comfortable and relaxed. She held the…read more →